Post by wally on Mar 3, 2017 18:47:35 GMT -5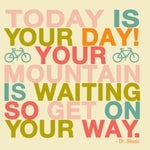 Ross.Bowden
I support the ministry by going to gospel meetings when able, I do NOT follow anyone, but Christ, I am never beholden to what people/workers say if I believe it is incorrect and actively tell them so, I am also willing to be corrected if I find later that I was in fact incorrect.
Yes we both belong to an imperfect body, which we call our 'church' and even though you choose to think yours is not associated with certain other bodies, one day you'll see that thinking was quite incorrect.
I accept what you say about your beliefs. You have been saved by His grace which is wonderful.
I have always been completely open about attending Christ Church St Ives when we are in Sydney and anyone can go onto the church website, listen to sermons etc. There is nothing to hide.
I have always open about my identity and the church which I attend. That may mean that I attract some criticism from time to time which is fine.
In terms of the structure of the Anglican Church a few points might help:
- a local Anglican church is part of a local diocese.
- It goes no further than that except there's a shared brand which is not always helpful in terms of some churches which use the Anglican brand throughout the world!
- If the Archbishop of Canterbury was to declare some new belief in the Church of England in London it has absolutely no impact on the Anglican Church in Sydney or the local church I attend.
- It also has no impact on the English church outside of the Canterbury diocese in London.
- It is definitely not structurally linked to the Catholic Church in any way
Anglican churches come in all shapes and sizes and there are plenty that I wouldn't choose to attend.
Likewise, certain overseas ministers who have been appointed in their own Anglican churches are not allowed to preach in the church in Sydney because of the beliefs/values they hold.
However, our experience has been a good one and we are thankful that God's Word is upheld and faithfully taught.
I have been to plenty of other churches from Baptist, Church of Christ, Presbyterian etc
I would be comfortable attending a range of local churches which uphold Jesus alone as the Way, Truth and Life, encourage fellowship with other Christians and prayer for all Christians throughout the world.
so let me get this straight you have other anglican ministers that aren't allowed to preach at your particular church and yet your not exclusive? how is that any different than the workers not allowing others to preach "because of the beleifs and values they hold...if that ain't the pot calling the kettle black i don't know what is...