Post by jondough on Feb 27, 2017 9:46:01 GMT -5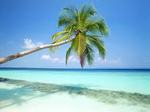 I personally have never read one word of Parker's book. I just cant take anything serious unless there is something to back it up.
I do agree tho that someone can focus in on the negative only of any organization to make a reader that is unfamiliar with the organization think negative of it. Those familiar though, shouldn't so easily be swayed.
Of course...admittedly- All I heard about all other churches my entire life was the negative.
And of course theres' Bert. Have you ever heard positive about other churches? He even blankets all churches with the negatives of perhaps one particular "false" church.
Its why I hate exclusivity. Its why I hate that we have to find the wrong in others in order to make ourself feel better. It just seem ridiculous that one would say "we are the most right". Or...."no one else is like us". Of course not. And no one else is like the Amish, or the Minonites, or the Morman...or........
Jondough, -I really think that if you just read Parker's book, the Secret Sect, you will find it very different that what some people like Bert denigrates the author because he doesn't like the message

Since Bert doesn't want to believe the "message" he wants to "kill the messenger!"

Parker's book is nothing like what he and some people here claim!
It is more of a scholarly critique telling his research on what we call the *TRUTH.*

People like Bert only get their knickers in a twist and blame Parker because they simply don't want to accept his findings.

For those of us who had already knew that the *TRUTH* really didn't go all the way back to the beginning but we had only fragments, - Parker just filled in the blanks of what we didn't know.
I do have a oopy of it now. Now its just getting the time to read it. What you are saying is what I have heard from everyone that has read it.