Post by jondough on Jul 21, 2015 12:27:27 GMT -5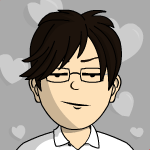 Alvin
When I was in the work 86-94 hardly any of the worker KNEW or heard of William Irvine. Some senior workers heard of the name William Irvine but didn't have enough information to talk about his early days .... I believe many workers know about William Irvine story now but most don't really so they feel uncomfortable talking about someone who they do NOT know too much about. The last 25 yrs I tried to inform the friends and workers of William Irvine, John Long, Edward Cooney, George Walker, Jack Carroll, etc... so they have some ideas who these men were....
You are right about this Nathan. Most Workers are as much in the Dark about Irvine as my parents were...that's why we were in the dark about him.
I think the reason its an elephant in the room when you talk about it is everyone has heard about those horrible Websites that we are never to go on. When you bring WI, or our history up, it indicates that you have been reading some of those taboo sites.