Post by spiders on Feb 22, 2012 17:10:41 GMT -5
I am copying this thread from the main board as many unregistered people (especially in Vic/Tas) will have an interest in the guideleines.
quote author=bescottross board=general thread=18882 post=453825 time=1329751113]As posted to the pinned thread. This is a thread for discussing the guidelines as sent out.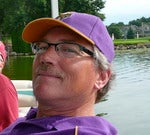 This was originally sent on Nov 7th 2011
xxxxxxxxxxxxxxxxxxxxxxxxxxxxxxxxxxxxx
I have been asked to send the following information to selected overseers and other workers:
After hearing news about several former workers being convicted on charges of sexually abusing children, some concerned members of the fellowship drafted a set of guidelines that we believe can help workers prevent crimes against children and respond properly when a fellow worker is accused or charged with abuse. When we heard last week that an overseer had been charged for failing to report an incident with a worker on his staff, we decided to make the guidelines available to overseers and workers. If all workers follow the guidelines, not one of them will ever be charged with the same crime an overseer has recently been charged with.

Victims of child sexual abuse can face lifelong emotional consequences. If you are approached with an allegation of abuse, understand that people who report the abuse are often trying to protect others from suffering the same abuse. Please don't inflict more pain by calling these people bitter. Rather, treat them with compassion and urge them to seek professional help. Know your own responsibilities when someone reports abuse to you, and strive to act in a manner that is above legal and ethical reproach.


We care deeply about the children who are the future of the kingdom. We care deeply about the workers. We want children to be safe, and we want workers to have the privilege to share the gospel message as they have in generations past. We believe these guidelines will help accomplish both.

Here is the website link where we have posted a copy of the guidelines. These guidelines were developed over several months with input from fellowship members around the world. www.csainfo.info
If you use an iPhone, iPad, or get an error message about Adobe Flash use this link: sites.google.com/site/csacodeofconduct/home

If you have comments or questions, contact the sender of this message. Or, if you prefer, seek the advice of a teacher, nurse, doctor, mental health professional, lawyer, or law enforcement officer who will have professional training in the subject.

xxxxxxxxxxxxxxxxxxxxxxxxxxxxxxxx
Respectfully,
Administrator
WINGS for Truth
[/quote]