Post by Alan Vandermyden on May 3, 2011 14:35:31 GMT -5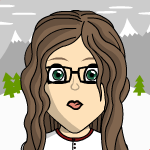 This should prove interesting! As always, this is my experience, with no claims made that it applies to everyone . . .
I did see the work as a lifetime commitment when I began, and continued seeing it as such, probably until the day my companion asked me if something was wrong, I called a "responsible" California brother worker, and immediately began making plans to return from Saipan back to California. And I knew then, immediately, that the work was no longer my place.
That may sound simple enough - if a bit contradictory - but there are many feelings, stages of growth, struggles, etc. implied between those 2 times, and I'll attempt to think through some that come to mind now:
First, it seems to me that vows are sometimes spoken of in reference to the work. I don't think this was spoken a lot, or even implied a lot or by everyone, but I believe it was said at some times. I never did "vow" anything in regard to the work or in regard to professing either. I know that some felt strongly that vows are important, but to me it was more a matter of "being willing" - and that can mean different things too.
So, I didn't vow and subsequently break that vow, but I did assume the work was for life. Things start sounding very contradictory when I attempt to spell it out here - I knew there was a struggle (I figured that out in a day or two!), and of course knew that many people left the work through the years, but somehow I guess - as many of us do in various situations - we somehow think we're an exception, that it's not going to happen to us. A lot of denial going on there. It's a type of denial that I don't see as outright hypocrisy, but as desperately trying to make something fit - something you've trusted in, which is the only thing you know, you have seen as "the way of God."
It seems to me this can create a guilt trip, as you know your own struggles, and may still have this idea that most other workers (there were a few I didn't like) are somehow "getting more victory" than you.
As I've mentioned elsewhere, both the friends and the workers were very kind to me when I left the work, and there was no guilt placed on me at that time. A few California workers tried to encourage me, but were also very accepting when I simply told them they "didn't know the whole story."
I went to Marian MacPherson's funeral within a few months of leaving the work, and found it really difficult, knowing that I wouldn't die in the work and have a "worker's funeral" - whatever that is. Seems like pride on my part when I look back on that feeling now. Marian was a lady I still respect.
Friends and workers did tell me that they appreciated the years I had invested in the work, and I appreciated that. There's probably no way to "make it easier," rather than to express appreciation and give them space to work into their new lives. As I've written in other threads, it is an immense change of relationships, maybe somewhat akin to a divorce or the death of a spouse, and it simply takes time to reformulate one's life.
The financial side is of course a question, and an immense struggle for some. I began working immediately in my dad's office, helping with the computers and general stuff. I later did software support (for 3 years) for a small company that had sold the software to my dad. Our move to Honolulu 8 years ago was enabled by a job offer from some of the friends, which also related to computers. I eventually decided I didn't want to spend my time writing code (I do enjoy the logic), and began schooling in a realm that involves a lot of interaction with people.
I believe much of the guilt comes from more implied sources, with "the ministry" held way up there somewhere. To me, this gets at the heart of what we're interrogating when we see wrongdoing covered up in the ministry. That protects an image, and leaving the work is somehow "interrupting" that image as well. I felt that I was somehow "letting people down" - workers, friends and family.
My family was supportive, but the relationships there changed too. I'm an oldest child and grandchild, so was always supposed to "be an example" and all that stuff. I felt it when my grandparents didn't seem to quite know how to relate to me anymore - not that they were unkind, or loved me less, or that I was "hurt." I'm just saying that things changed, and I could tell that even my two living grandparents were no longer quite sure "where to place me."