Post by nathan on May 1, 2021 9:20:30 GMT -5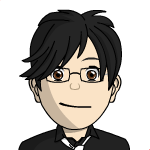 Yes, the victims did NOTHING wrong, they need to forgive the offenders... It's part of their lesson on this side of life to show the Spirit of Christ to those who harm them horribly.... like Jesus said before they were to crucify him on the Cross, " Father, forgive them..."

I have been there and done that! I left it in God's hands to deal with the offenders for me and He did, they were sent to prison for a long, long time.

Jesus said in Matthew 6:14-15 For if you forgive other people when they sin against you, your heavenly Father will also forgive you. But if you do not forgive others their sins, your Father will not forgive your sins.

God will make them pay in this life or NEXT to come! if they did NOT repent of their sins. Our part on this side of life is to forgive our enemies/offenders like Jesus had done when he forgave his enemies and died for their sins to set them FREE from Hades/Hell. What a wonderful and a Savior Jesus God/Christ that we serve and worship. We must follow Jesus examples.



This is the very reason victims often turn their backs on the church and God. They have done nothing wrong so no, there is not any obligation for them to forgive the offender. It is placing conditions on them when they did nothing wrong in the first place.
Jesus said my yoke is easy and my burden light. Expecting them to forgive is placing a burden on them.
Saying you have been abused and forgave so others should too lacks compassion and understanding. If it worked for you then that is good but here are many variables such as severity of the abuse, age of the victim, hpw long it occurred, relationship to the victim etc. One size does not fit all.
The Bible says Matthew 18:6
"If anyone causes one of these little ones— who believe in me—to stumble, it would be better for them to have a large millstone hung around their neck and to be drowned in the depths of the sea."
That is what Jesus says should happen not only to offenders but also to those who place added burdens on people which are often too big for them to bare causing them to turn from God.
God does not forgive unrepented sin so why would we expect the victim / survivor to. They usually have no idea if the offender has repented or not and it's not the victims responsibility. It's between the offender and God not the offender and the victim.
Forgiveness might occur for some but it certainly is not an expectation. Healing is, not forgiveness.
God will Punish the unrepented sinners, and if the victims don't forgive their offenders they will find themselves like them outside of His kingdom according to Jesus teachings. God said Vengenence is MINE!

When we forgive others like Jesus has taught us, then we set us free from our own prison of hatred, regrets, sorrow from within. Leave it to God, He will deal with them accordingly.