Post by BobWilliston on Nov 26, 2017 18:35:58 GMT -5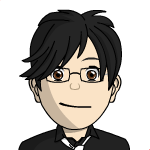 Do you think that when someone sits through a meeting and they don't recognise the hymns they are thinking this is a cult. Not many churches sing the old hymns and I doubt if people from meetings would know any of them so do they think I don't know any of these hymns so this must be a cult?
I doubt if the early workers even thought of stearing people away from the thought that this is a cult. They were just out there preaching. If you had said that when someone from another church attends meetings and recognises the hymns they may be less likely to think we are a cult then that makes sense but to say that the early workers used hymns from other churches so that people would not think that they were a cult is hog wash. Did the early workers even have the cult word in their thinking when they were planning the hymn book.
The workers used hymns from other churches for the same reason they used the word worker, had conventions and so on which was because they came from them and copied them.
You talk about being a Pentecostal Nathan. If I remember you attended the Pentecostal church for a year when you were 17 years old. Correct me if I'm wrong. You said you decided that you wanted to become a minister but some 17 year old might attend some meetings and think they want to be a worker but that doesn't make them one. 17 year olds have all thoughts of ideas of what they want to be.
I haven't told everything about how I came to meet the workers... before I met the workers I attended the church of Mormons, the Jehovah Witnesses, Church of Christ, met the Crusaders for Christ at the University of Guam... So, I know a lot about the Cults groups.... and I prayed to God that when I met the workers they would NOT be another Cult group.... God revealed and gave great assurance they are NOT a Cult but his true apostles of today!

I was a special kind of child... wanted to be a priest, when I was 8 yrs old when I attend all boys Catholic School for a year. The thought came to me again at the age of 17 to become a Pentecostal pastor, and at the age of 19, I offered for the work to become a 2x2 worker/apostle and I started in the work in 1986-93 Oregon, Convention.

Paul and a few of the Old Testament prophets wrote that God had called them to be His servants, apostles/preacher when they were in the wombs. Gal. 1:15-16 But when it pleased God, who separated me from my mother's womb, and called me by his grace,
To reveal his Son in me, that I might preach him among the heathen/Gentiles.

Isa 49:1,5 Listen, O isles, unto me; and hearken, ye people, from far; The Lord hath called me from the womb; from the bowels of my mother hath he made mention of my name. And now, saith the Lord that formed me from the womb to be his servant, to bring Jacob again to him, Though Israel be not gathered, yet shall I be glorious in the eyes of the Lord, and my God shall be my strength.

When God calls you into the harvest field you KNOW! God will make sure that you KNOW He has chosen you.

I've heard many many times all about your meeting the workers the first time.
The worker has bragged about it endlessly.