Post by nathan on Aug 31, 2017 7:36:39 GMT -5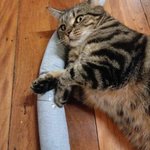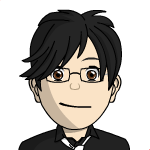 I deleted my post.

If Cherie K. just posting history parts like John Long Journal, George P. early days journal, workers letters, etc.. then she is great as a researcher on information. She must leave out her own understanding of the Scriptures, against the workers and bias theories... like William Irvine started the 2x2 in 1897 founding date, it made her credibility goes down the toilet when a person carefully study John Long Journal and others information.

Cherie is not a Bible student... so, her understand on the Bible scriptures, belief, and 2x2 doctrines are not very clear and good. Stick with posting 2x2 history, Cherie.


But of course you understand the bible scriptures don't you
nathan
!!! Like DMG say you wouldn't have the information you have without
CherieKropp
's research, also you are quick to use it when it suits your purpose !
Nope, I didn't need Cherie Kropp researched at all because I have others church historians such as E. H. Broadbent the Pilgrim Church book, The Ancient Vaudois, Albigenses, Waldenses, Cathars, and many more of the church historians books that I found and read in 1988-9 when I was in the work, before Cherie K. started her TTT website in 1990s.

Cherie's TTT website just showed William Irvine (ex- Faith Mission preacher), and the early 2x2 workers (who left many Protestant denominations to join William Irvine) beginning of their journey in 1898-1900... William Irvine, the ex- Faith Mission preacher, brought the 2x2 apostolic workers ministry, which founded by John Govan in 1886. William Irvine had many converts, who later left the Faith Mission to join him because they saw things were done not according to scriptures!

John Govan, did not practice what he preached living by Faith. They didn't believe in baptizing their converts, which Jesus taught his apostles to baptize their converts. They didn't have communion or having the bread and wine in their worship services, which are one of the most important part of the Christians services. Two of the most important parts of Jesus teachings, which they didn't have, so William Irvine and many of his converts left the Faith and became what we know as the friends and workers or 2x2s in 1900s.

Another important teaching, which most of the 2x2 early workers did NOT agree with the Faith Mission was non-exclusive or sending their converts back to the churches of their choices.