Post by Roselyn T on Aug 22, 2017 23:31:43 GMT -5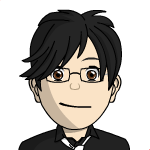 You can claim and write anything on here and on your website but only if you are willing for critical peer review will anything you write have any credibility. I repeat ONLY IF YOU ARE WILLING FOR CRITICAL SCRUTINY BY PEER REVIEW.
You refer to the 1942 Letter of G. Walker and did not even do the research to verify the true date. That undermines your credibility. You then go on to make assumptions & deductions from that letter and make statements as if it was written in that letter. That undermines your credibility. You then take scrutiny by Cherie and others as personal attack, which undermines your credibility. A true scholar takes critical scrutiny by peers serious and amend their research to align closer to the truth or evidence. Historic facts are an exact account of events.
Now you don't have many peers in the field of history research regarding the 2x2's however Cherie surely must be one of the most distinguished peers in that field. I know for sure she takes proof of everything she puts on TTT very seriously through thorough research and she is happy to show the proof. The snippets of history that I have heard as a teenager in the 70's (from the old 75+yo workers) of the first wave of workers to the colonies all line up with Cherie's research. She has done you a favour in reviewing some of your claims here, so IMHO you will do yourself a favour to take her reviews on-board.
Thanks, Pa..... I had George Walker exact date letter to Selective Service on my website... I didn't have time to go back to my website and get the exact date when I wrote in haste my post to so and so... so I wrote around 1940s.

Cherie K. and I have exchanged our thoughts on these things about 25 yrs... I have heard so many reviewers on TMB for 25 years already... and I am still listening to what others have to say...

I appreciate Cherie K. history about our fellowship but she is NOT included the 1800 years history of Jesus 2x2 apostolic ministry and fellowship existed before William Irvine got involved with the Faith Mission 2x2 workers apostolic ministry from 1893-1900.

Cherie K. agenda is Started with William Irvine in 1897 and that is all SHE wants for the readers to KNOW and Remember when they read on her TTT website.... so this is founded by a man William Irvine and NOT by Jesus Christ or any apostle.


nathan
did you even read what
pa
said !