Post by simpleton on Jan 14, 2017 15:34:04 GMT -5 Another time I almost got paddled by another older brother worker. I was playing around rather loudly outside and he evidently was trying to take a nap or rest or something and I evidently had disturbed him. He came out hopping mad and bawled me out. I do know of someone else that actually did get a paddling from a worker.
A lot of the older brother workers do not like kids very much unless they are very adult-like, and completely quiet and listen to their every word. In my day, children had to be "seen but not heard". A meal with the workers at our house was like a gospel meeting where you got to quietly eat. The workers encouraged our family to spank. I'm sure they still feel they were very right to give that advice because whenever they visited, they saw a perfect family with perfect kids. When the workers were not visiting, we lived in pure chaos, with plenty of abuse.
This always made me very uncomfortable. They didn't even ask.
I never thought it was reasonable to force a child to sit still and quiet through an hour or more of meeting (or.. woah, convention). I felt that a few squeeks and wiggles were just fine. Of course, if they were screaming or being too nutty, I'd take them out and hold them or rock them for a bit before returning to meeting.
I really love that our church is kid friendly. Their Sunday School classes for children are uplifting and right at their levels. They understand that children are going to be wiggly, sometimes wild and unruly, and yes... noisy.. because they are kids. Everywhere had a space the parents would use for that purpose, although I haven't seen one used only for that.
The worst was in people's homes, when the next room over wasn't far enough, and you could hear the whole thing.
The parents made far more distraction from the meetings than whatever the children had done. Often I would here and notice nothing, then all of a sudden, a parent yanks the child up and rushes out, and then the ensuing chaos.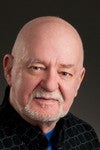 A roommate I had when I went to college told me that when he and his brothers were small his father would take them to convention and carry a switch with him so he could whip them without taking them out of meeting. I'd heard of it, but realized it was true when one of the kids himself told me about it.
It's not as common today, but when I was young there were a LOT of people who believed that any kids that weren't spanked enough were spoiled brats. One idiot father told me he'd spank his kids every day even if they didn't do anything wrong, because kids always misbehave when no one is watching them.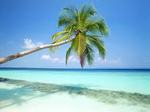 The outstanding violence that is still prevalent today, is the treatment of young children in, or rather, out of meeting, and this is encouraged by the workers. Parents coming back into meetings, with proud rosy smiles, accompanied by sobbing children with red bums, is one of the most disgusting sights that sticks with me until this day. Jan 15, 2000 Leigh Townsend
The physical violence in the name of God that many 2x2s resort to is appalling. I have witnessed kids being taken out of meetings crying ''I'll be good daddy, don't smack me, I'll be good.'' I find this ''bullying'' totally offensive and I think it only proves who is the strongest person and teaches kids that physical abuse is ok as long as you are big and strong. Geoff Schmidt Jan 11, 2000
We had an overseer who would let young parents know that if they hadn't 'broken their child's will by the age of two' then the parents would have nothing but problems with that child....



I worried about this statement when my children were younger mainly because I didn't quite understand exactly what the overseer meant. But I wasn't about to ask for fear my strong-willed son would be used as an example! I recall a special meeting when my son was 5 months old and I spent most the day out in the hall with him because he was very fussy. Another father was there with his 6 month old son and was in and out of the door all day, spanking that little baby for fussing during meeting. I later heard the overseer comment to the dad, "we appreciate what you are doing for your son." I wish I had the courage to speak my mind that I do now because they would have heard plenty! To this day I grieve over the times I did take my kids out of a meeting to give them a swat for not sitting still. Susan Howard Jan 11, 2000
I too always felt something churn in my stomach when I'd hear the phrase "they need to have their wills broken young". Susan, in spite of the Workers trying to make you feel terrible for not striking your child, you took the best route. You know, there are too many of us adults that "had our wills broken", all right. Broken to the point that some of us had vacant eyes (in my case) by age 11 or 12. When I think back to how dancing & alive those little eyes could have been! Jan 12, 2000 Cheri Mattison
I too am very sorry for the fact that I spanked my children unjustly. I was a strict parent as far as manners were concerned, and that is important. However there is another side that hurts me to this day. I wanted them to look good in the eyes of the workers and the other friends. It was never for the glory of the Lord that I controlled the children, but for selfish ambitions, so we, as parents could look like the model parents. Jan 12, 2000 Sheila Martin


Workers actively encouraged parents (and still do) to beat their children. This is child abuse and it is
illegal
. Spanking is illegal in 47 countries - countries where Workers are actively encouraging it.
You probably are not aware of the impact that the beatings impacted you as an adult. All of those events are trauma events. It's very similar if today a man 5 times your size grabbed you and beat you with a belt the size of your head. The child's brain goes into 'fight or flight', releasing adrenaline and shutting down the frontal lobes of the brain while the lymbic system of the brain takes over. I highly encourage you to read '
The Body Keeps the Score
'.
Using violence to discipline children was not 'just the way back then'. Only about 30% of parents were doing this sort of thing. I know a lot of people who were never hit as children. You just have to get out of your peer group and ask. Hitting children is not a cultural thing, it's learned behavior from generation to generation. Hitting children can be transmitted intergenerationally by instruction (that's all we knew) but mostly it's transmitted intergenerationally by stunted emotional growth. Hitting a child causes the child to be angry (no surprise), but the child is not allowed by the parent to express that anger - so the child learns to repress anger. Later as an adult this repressed anger comes out in a variety of ways - one of which is the quick response when parenting to hit their own child when the child does something they don't like. Emotionally mature people are able to express anger without hitting, and even without yelling. Other ways in which this repressed anger manifests itself is in depression, quick temper, impatience, etc.
Studies have shown that spanking doesn't work: It can not only impair a child's IQ and their overall ability to learn, but it can also lead to low self esteem, aggressive behaviors and substance abuse and addiction problems in later years. According to a
June 2016 study that appeared in the Journal of Family Psychology
, more than five decades of research revealed that children who were spanked were more likely to encounter mental health and cognitive difficulties and obstacles, become anti-social and introverted, and were more likely to defy their parents. Spanking is illegal in 47 countries for a reason. The issue of spanking isn't really debated any longer among child development experts - it's widely held to be a bad thing (hence why it is illegal). In particular, it has a high correlation with violent crime later in life.
professing.proboards.com/thread/4085/spanking?page=1
professing.proboards.com/thread/11729/removed-room-whipped-hard
professing.proboards.com/thread/1585/spare-rod?page=1
professing.proboards.com/thread/11493/spanking-question?page=1
professing.proboards.com/thread/10964/worker-paddled-ya
professing.proboards.com/thread/683/professing-parents-whip?page=1
professing.proboards.com/thread/9843/2x2s-corporal-punishment?page=1
professing.proboards.com/thread/6424/child-abuse-australia?page=1
professing.proboards.com/thread/6364/discipline-child-beating?page=1
professing.proboards.com/thread/2822/why-professing-parents-whip-kids
professing.proboards.com/thread/21115/child-physical-abuse