Post by jondough on Jan 13, 2017 9:30:44 GMT -5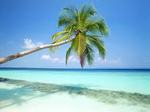 Our first child, we used only our hand, and on the rear only but he did get swats.
Our other kids, we VERY rarely did that.
I don't think our last one ever got spanked.
I can tell you this; Spanking is not necessary. There are other ways to correct your child. Taking away privileges, etc...
As society learns and develops, we have learned this...fortunetely.
But at the same time....
I was whipped with the belt, paddle, wooden spoon, or whatever was handy. Never the hand...I didn't even consider that punishment. The hand didn't even hurt. I don't feel that I was physiologically affected by it. That was just the way back then.
I am glad now that we have learned better ways though. Now that we know better, parents need to be responsible when they take the easy, controlling way out.
Thanks for sharing Jon. You probably are not aware of the impact that the beatings you received as a child impacted you as an adult. All of those events are trauma events. It's very similar if today a man 5 times your size grabbed you and beat you with a belt the size of your head. The child's brain goes into 'fight or flight', releasing adrenaline and shutting down the frontal lobes of the brain while the lymbic system of the brain takes over. I highly encourage you to read 'The Body Keeps the Score'.
And using violence to discipline children was not 'just the way back then'. Only about 30% of parents were doing this sort of thing. I know a lot of people who were never hit as children. You just have to get out of your peer group and ask. For example, my father-in-law (80 years old), told me that he and his brothers were never hit as children - and not hitting was the norm where he lived. Hitting children is not a cultural thing, it's learned behavior from generation to generation.
This is true. This is all my parents knew. My dad was beat a lot worse than I was. (He was not raised 2X2 btw). He actually grew up in a very abusive environment, and ended up raising his younger siblings himself at his grandparents farm. Amazing they all turned out incredible people with really great families.