Post by placid-void on Mar 17, 2016 12:24:38 GMT -5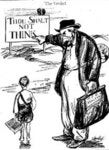 Why?
"Why" is a quintessential rejoinder of a skeptic.
A skeptic is a person 'inclined to question or doubt all accepted opinions'.
Recognizing the futility of the effort, I would like to consider the question of why the statement - "Human life is sacred" is valid and conveys significant positive value to many rational individuals. I acknowledge that there are and perhaps always will be rational individuals who choose to limit their perspectives to provable propositions within their universe.
My presumption is that the statement "human life is sacred" is questioned because of the word "sacred". Sacred is defined as "connected with God (or the gods) or dedicated to a religious purpose and so deserving veneration". I believe it is fair to say that 'rational' dismisses all statements or concepts referencing God (or the gods) as "paranormal". I do not share his point of view on this point. But this difference of opinion need not be self-limiting in a conversation.
It has been demonstrated within the rigorous confines of mathematics by Kurt Godel that there exist propositions A for which neither A nor not-A are provable. These are referred to as "undecidable propositions'. God exists/God does not exist is an undecidable proposition. As an agnostic, I am prepared to accept an undecidable proposition for what it is and consider the implications of both A and not-A.
I am prepared to accept the proposition that human life is sacred for the following reasons. If the proposition that there is no God is true then the 'connection to God' implied by sacred references an indescribable (at this time) process considered to be worthy of veneration. The God implied by the definition is not a "God of the gaps" because no boundary conditions are stated nor implied that would restrict the breadth of knowledge retained within the sphere of all knowledge that remains "unknowable".
Emerging now, within the sciences, is an attempt to describe the "limits of knowledge". David Wolpert is refining a proof of the proposition that "no matter what laws of physics govern a universe, there are inevitably facts about the universe that its inhabitants cannot learn by experiment or predict with a computation." If one were to reject the proposition of human omni-intellect, the prospect emerges that an entity with an intellectual capacity different than (perhaps greater than) Homo sapiens may exist. Some might refer to this putative entity as "God" without further specification.
The process of life from conception, through development and birth, through infancy and childhood, throughout the maturation periods of adolescence, young adulthood, adulthood, middle age, geriatrics and death is a complex process. It is a complex and precariously balanced system dependent upon other complex and precariously balanced systems such as homeostasis. It is known that homo sapiens can intervene selectively in components of the system to facilitate death or extended life. Beyond these limited and selective interventions much more is unknown about the intrinsic nature of life than is known. Of all that is unknown at the present time, some will become known over time through the persistent manipulation of modern science. There is no basis, however, to dismiss the proposition that some aspects of human life will remain unknowable.
Based on these and other considerations it is not unreasonable to venerate human life and by induction embrace the assertion "life is sacred".
A separate analysis based on history, other social sciences, evolutionary biology and related fields could be used to examine the pragmatic consequences of not accepting the proposition that "human life is sacred".