Post by snow on Sept 30, 2013 21:09:52 GMT -5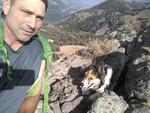 So self-loathing and self-rejection lies inside of the parameters of our free-will. Would that be a true statement?
That hardly explains why we spend so much time contending and exploring the good, the true, and the beautiful here on the TMB. Refining beliefs is a passion!
Then you don't believe in a sovereign creator but an unintelligent or maybe even a necrotic hypostatis to all things. Doesn't that let the wind out of your sails just a little?
So you agree we don't have freewill then.
Or how we will react when things don't turn out like we plan. "Our hearts are restless until they rest in You". St Augustine
Yes, I would say that it is always our choice how we react to things. How we react defines our experience to a degree.
We do spend a lot of time here defining and redefining our beliefs. Sometimes quite passionately. I think it is a human trait to explore the boundaries of our understanding of things. We like to ask 'why' and then go on to try and answer it to the best of our knowledge. It seems to be an uncomfortable place for humans to be 'to not know'. So we attempt to comfort ourselves with answers that are sometimes wrong, but work for us.
No I don't believe in a sovereign creator. I don't think what we do see is unintelligent though. That part of my understanding is still in the 'evolving' stage. Haven't decided what I think about where this universe and the life we see on it, comes from. I just don't think it can be defined the way the Judaic/Christian God is defined.
No, I do think we have free will. Maybe not all the things that occur in our experiences, but definitely in how we respond to our experiences. That is always a choice imo. For example, I experience high levels of physical pain. I am told there is no way to change that. So my choice is how I respond to the experience of being in pain. What I choose can make the experience a 'suffering' experience or it can become a 'challenging' experience. By challenging I mean I can choose to still get out there and do what I can, be happy for what I DO have etc. My attitude definitely defines my experience.