Post by emy on Jun 18, 2010 9:30:30 GMT -5
Nathan, is any of this commentary from you? Sometimes the maroon highlighting confuses me, because that is what you use for your personal text. Can you please clarify? Maybe use bold font in the same color for the parts you want to emphasize?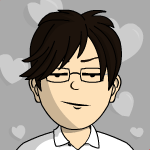 Jesus had laid the Foundation and the chief cornerstone: Eph. 2:19,20 The household of God are built upon the foundation of the apostles, prophets, Jesus Christ himself being the chief cornerstone in whom all the building fitly framed together groweth unto a holy temple of the Lord.
(I Cor. 3: 10-15). I (Paul) have laid the foundation, and Another buildeth thereon. But let every man take Heed how he buildeth thereupon. For other Foundation can no man lay than the One already laid which is Jesus Christ. Now if any man Build upon this Foundation, gold, silver, precious stones (Jesus teachings) wood, hay, stubble (traditions of men). Every man's work shall be made manifest: for the day shall declare it, because it shall be revealed by fire, and the fire shall try every man's work of what sort it is. If any man's work abides which he hath built thereupon, he shall Receive a Reward.
~~~ "We did NOT start this Jesus Way...it was started and planned by God before we were ever thought of, and we are NOT starting a new religion. We are earnestly contending for the faith once delivered to the Saints and trying to separate it from the traditions of men..." Edward Cooney (2x2 Go-preacher) said to Impartial Reporter 1O/7/1909.
~~~ William Irvine and many of the early 2x2s workers did the right thing when he, and some of Faith Mission workers left this group with 200 preachers from many different denominations who joined them in 1900's.
John Govan the Faith Mission founder teachings: .... It is understood that our work is essentially Itinerant, not the establishment of permanent station, but the special mission in of places for brief periods, passing on afterwards to other parts. We do not wish in any way to interfere with "Denominational" preferences and distinctions, but leave those who get help through our missions to attach themselves to Whatever! church, chapel, or meeting-house they choose!
John Govan's teachings are very much like Billy Graham! After he and his Faith Mission preachers got people converted through their missions and then told them to join the church of their choice.
~~ George Walker, 2x2 worker (1899) wrote to the American Selective service in 1942 of the beginning.
.... We take this opportunity to state that during the closing years of people in British Isles and in America were exercised in heart and mind, through their study of the Scriptures, in regard to the methods of preaching and worship in the several churches of which they were members.
They were deeply concerned about the spiritual things, and became fully convinced that there should be a Return!! to the methods and purpose taught and carried out by Christ and His first disciples.
This conviction led to frequent earnest conversations and studies on the subject, which in turn led to religious meetings, and in due times a number of these people went forth to devote their lives to the preaching of the gospel according to the teaching and example of Christ as given in the New Testament... i.e. "Two by Two" and without salary or making appeal for financial assistance, putting implicit trust in God and His promise that as they "sought first the kingdom of God" their natural needs of food and raiment's "would be added unto them."
As a result of this step, many people expressed their desire to be in fellowship with such preachers and this led to regular gathering together of small assemblies in homes for worship and study of God's word. The reason for meeting in homes was primary because it is Scriptures, the Christians during the first centuries of the Christian ere met regularly for worship in the homes, which fact is also borne out and supported by church history.
Thus after serious consideration, the leaders were confident that in their efforts to follow the early Christians they should form church gatherings in homes; therefore NO church property or real estate has been acquired by purchased or otherwise, and for this reason incorporation and registration under denominational name has NOT been necessary.....
~~~ "We believe the apostles have Existed since Jesus sent forth the 70 disciples Two and Two." Richard Sullivan. (USA worker)
~~~ "It's from the beginning, planned in God's mind before creation. Walter Nelson. 1976 (USA worker)
~~~ "Was William Irvine the first in the way?" "I think William was amongst the first... I feel that God has had a Way on the earth since before the foundation of the earth... I don't believe William Irvine is the beginner of it." Bea Mokini. 1985 ( A native Hawaiian worker).
~~~ In answer to your question, "Where did this religion actually begin?" Was it with Jesus as we have been told in Gospel Meetings, or by a man name William Irvine in 1897? We believe Hebrews 12:2 "Looking to Jesus the Author and Finisher of our faith." I would like to give you some references that mean a lot to me as we carry the Gospel to people and point them to something that is from the beginning and not to something started by Man.
In John 17:5 Jesus spoke of the glory which He had with the Father before the world was, and in John 1:1 "In the beginning was the Word" etc. So, there is NO date for the starting, as it was with the Heavenly Father before the world. Why would we want something started by a Man when we have in the scripture something that is from the beginning and the scripture to back it up? Doris B. letter, 1989
~~~ "I never met William Irvine at any time and believe he was used of God, but was Never the Origin of what we believe. I understand he became too big in himself and Left the fellowship we love. Workers I know and respect preach only what Jesus lived and taught with no mention at all of William Irvine, or any other man and give only real appreciation for those who retell in our days things taught in Jesus' day. This faith began in New Testament days, neither in Ireland, Scotland or in the U.K. Roddy M. (Scotland Worker) letter dated 6/1/1995.
~~~ "You sound rather disturbed about something to do with a Man Called William Irvine. I do Believe he served God in sincerity and truth at one time. What happened I've never asked because our life doesn't really revolve around any person, but around Jesus. We feel sad at heart if any LOSE out because it's eternal life that is our goal, and we are eager to reach that Goal and help others to reach it too. Even though David knew all the "ins and outs" of Saul, he Never once tried to expose him---even if we knew all about others (which I don't and never likely want to) I don't think it would be Kind to keep talking. Of course the soul (William) died in 1947.
You mentioned he is gone and the Judge of all the earth will do right by all, but I am sure your faith isn't built on the Rights and Wrongs of men, but the Simple truth in Jesus. We heard at convention about Faith--God's word--God said it, we believe it and that Settles it--gives us a wonderful peace. We rest our hope on what God has said--What God pointed us to. This settles it once and for all and it brings a great peace. We feel so privileged to know and see what has been Revealed to us and this Revelation is a Rock to us that the Very Gates of Hell Cannot Prevail against. Keep your faith strong in the Man Christ Jesus. Tests will come but we must hold fast to what we have attained." Helen P. (Scotland worker) 6/15/1995
~~~~ "William Irvine Did Not start this Church, it is from beginning, and the Way was just made evidence to him, then." Karen Tenniswood. 1996 (USA)
~~~ Letter: Then we are sometimes asked, "Why don't you speak of older ministers of the faith of Jesus in past generations?" God's answer to this question is found in II Cor. 4:5 "For we preach Not ourselves, but Christ Jesus the Lord, and ourselves your servants for Jesus sake." So, it is NOT the will of God for Us to be preaching about ministers of past generations all the time. We Preach Christ." Dan Hilton. 1984 (USA worker)
~~~ "However, regardless of a written record being preserved, Truth is Truth. If nobody believes it and or ... if everybody believes it. Whether or not a thing is believed in has nothing to do with its correctness. To use parable illustration, the sun rises in the East and sets in the West. That is an established fact of existence. Whether or not people believe the sun rises in the East and sets in the West...in no way changes that established fact of reality...
Everybody could believe the sun rises in the West and sets in the East, but this would not make it true. For anyone to say that what the Bible teaches was started at some certain year since the first century is pitiful Ignorance, and closing the eyes to established facts and truths. The teachings of the New Testament were started in the first century when God's dear Son was here on the earth. That is those truths were established in a group of believers then. But that is NOT where it started.
What God gave through his son was planned before the world began. Matt. 15: 34-35; John 17:24; Acts 3: 20-21; Rom 16: 25-26; I Cor. 2:7; Eph 1:4-5; Titus 1: 2; I Peter 1:18-21. "These truths make very clear that what God the Father... Jesus Christ, the Son of God... and the Holy Spirit believe in, and what God's true ministers and Christians believed in, was planned in the heart and mind of God before the world began, and we Believe the same TODAY. So, it is 100% False for anyone to say that What we Believe was started in some recent year." Dan Hilton. Letter 11/21/89
~~~ "We are NOT following some way Founded in the early 1900s, but it goes back to Christ. Jesus Himself set it up. Whether it was planted in the 1st Century, the 10th century or the 2Oth century, the message is the same, it produces the same thing." Tharold Sylvester 11/16/83 (USA worker)
~~~ "We are simply a Continuation of the Author of Truth." Harry Brownlee. 8/16/79 (USA worker)
~~~ "We are often asked who started this Church?" Heb. 12:2 "Looking unto Jesus the Author and Finisher of our faith." Jesus gave us God's eternal plan of Salvation in its fullness. He is both the Author and Finisher. The Way is like a seed, like the wheat seed. It was Created at the beginning of the world. Dan H. 1/1/84 Burlington, WA. (USA)
~~~ "Look at it like this. I have NO idea who my great-great-grandfather was, but I know that he had to exist, because here I am today. We know how life begets life and it is the same spiritually. I do not believe in some form of Apostolic succession that would be like the Catholic Church. People might build their faith on that, but I would like to believe that the friends, and ministry did come down through history that way." Eldon K. 6/4/95
~~~ "Often we are asked who started our fellowship, our doctrine, ministry? We are NOT interested in tracing personalities. Some say this was started with Jesus, but it began with God the Father, He gave Jesus the Gospel, the Doctrine. As Thou has Sent Me so have I Sent them--the same Way--God Started it all, its the foundation on which we stand." Ken Pagington 9/22/1996.
~~~ "Don't you believe that something so Precious to God could be Preserved and Passed through his Beloved mouthpieces over any age and time? God's way is Eternal!" Cheryl L.
(Revelation 14: 6-7, 12-20) And I saw another angel fly in the midst of heaven, having the Everlasing Gospel to preach unto them that dwell on the earth, and to every Nation, and Kindred, and Tongue, and People, saying with a loud voice, fear God, and give glory to him, for the hour of His Judgement has come. ...Here is the Patience of the Saints. They that keep the Commandments of God, and the Faith of Jesus. And I heard a voice from heaven saying, unto me, "Write, Blessed are the Dead which die in the Lord ... And I look, and behold a white cloud (Christ) having on his head a golden crown, and in his hand a Sharp Sickle. Another Angel came out of the temple, crying with a loud voice to him, that sat on the cloud, "Thrust in thy Sickle, and Reap: For the time is come for Thee to Reap; for the harvest of the Earth is ripe ..."
(Matthew 24: 29-31) Immediately After the tribulation of those days shall the sun be darkened, and the moon shall not given her light, and the stars shall fall from heaven, and the powers of the heavens shall be shaken. And there shall appear the sign of the Son of Man in heaven, and then shall ALL the tribes of the earth mourn, and they shall see the Son of man coming in the clouds of heaven with Power and Great Glory. And Christ shall send his angels with a great sound of a trumpet, and they shall Gather together his Elect from the Four Winds, from one end of the heaven to the other.
(Revelation 19: 7-8) Let us be Glad and Rejoice, and give honor to Him, for the Marriage of the Lamb has come, and His wife has made herself ready. And to her was granted that she should array in Fine Linen, Clean and White, for the Fine Linen, is the Righteousness of the saints.