Post by mod3 on Apr 28, 2010 13:52:24 GMT -5
Selections from a thread on the main board:
f&w = friends and workers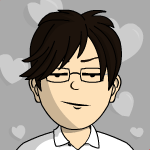 1) God led me to the 2x2 fellowship and He hasn't told me to leave it, yet.
2) Simplicity of the gospel and fellowship.
3) I receive spiritual help from the meetings.
4) My relationship with God and love for Him are growing stronger than 30 yrs ago.
Some other reasons to stay:
Spiritual Fellowship
Emphasis on personal relationship with God
Emphasis on Bible reading
And some less "spiritual":
Comfortable and familiar format
Sense of belonging/Social needs met
An "anchor" for a tumultuous life
To support others
These were some qualities I appreciated, but as the most important ones dwindled and disappeared for me, so did I.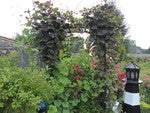 2. Because God has never shown me another place that He desires for me
3. Because God first spoke to me in the context of the fellowship.
4. Because God continues to speak to me in the context of the fellowship
5. Because I perceive a focus within the fellowship that is first and foremost on the Lord Jesus
6. Because I have experienced an abundance of the fruit of the Spirit in the lives of many fellow-believers within the fellowship
7. Because within the fellowship I see many people growing and maturing in their spiritual walk with the Lord Jesus, i.e., becoming more conformed to His likeness
8. Because in much observation and investigation, I have yet to encounter a place that I feel would be a more healthy environment for my soul
9. Because I appreciate the simplicity and intimacy of the worship format
10. Because I appreciate the fellowship's emphasis on personal spiritual responsibility and a personal spiritual relationship
11. Because I experience unity of spirit with fellow-believers within the fellowship
12. Because there is so much opportunity for rich, satisfying spiritual intimacy with fellow-believers within the fellowship
13. Because I witness scripture coming alive in so many positive ways within the fellowship
14. Because I experience a spiritual depth in many fellow-believers within the fellowship that I do not generally experience elsewhere (I'm not saying that there is no shallowness in the fellowship, nor spiritual depth outside of it, but in my own experience, I find a greater concentration of "real" people within the fellowship.)
15. Because of experiencing the "great grace" (Acts 4:33) that has been poured out on many within the fellowship, making them vessels of love, kindness, mercy, goodness and gentleness toward me and many others
16. Because what I experience within the fellowship inspires me to live closer to God, to seek more of His will, and to be demanding of myself in loving and serving others
17. Because there is very little in the fellowship to feed my abundant human pride, which needs no encouragement to act out in ugly ways
18. Because as much as I may be disappointed with others' lacks and failings, I recognize that my own are even greater, and if there's room for me in the fellowship, with all my warts and pimples, then there is surely room for others who, like myself, are imperfect souls
I could keep on writing, but it's bedtime. Those are just a few that came to mind tonight. Probably the most fundamental and common reason for people to stay is that they really do believe that their participation in the church of F&Ws is the only way to God(2x2 ministry and church in the home). Beyond that, all other positive aspects are more like a bonus rather than the primary reason(s) to stay.
Here are some of the other unique positives I have observed over the years which people enjoy:
1. Simple and intimate home fellowship. There's often a closeness between people in a small participatory meeting that can't be achieved in a large assembly. This is probably the most powerful "bonus" for a lot of people.
2. Intimacy with spiritual leaders with their once or twice-yearly stay-overs.
3. Low profile hierarchy structure.
4. Low overhead/low cost church system which minimizes economic barriers.
5. Ready made social system. You can move around the country and have ready made friends, and often many ready made employment or business opportunities.
6. Participatory meeting style. While this is a barrier for many folks, for others it is a powerful means to confirm one's faith.....by speaking about it amongst fellow believers. Some people also have a need to share with others, and the participatory style is an outlet for that.
Re: Why do some people stay in the fellowship?
« Reply #85 Today at 10:10am »

I think the issue of fear is relevant in a particular limited context: for those who have already decided to leave, whether they know it or not. Pity those who hang on through fear of one sort or another, neither in or out of the f&w.

The verse about love casting out fear really applies here. One has to have a certain love for this fellowship to dissipate the various fears and doubts that may arise.

It has taken time for me to understand the situation of those who were raised in the fellowship and at some point don't feel a part of it. There can be all kinds of reasons why this would happen. I think we have to allow kids to grow up however they are going to grow up, and recognize that some will not want to be part of this. One of the major problems may be a lack of identification at a social level with the lifestyle and the people. Or, just identity issues which create resistance or friction for the young person. I can see how a young person can begin to think they are not where they really belong when they're among the friends. And perhaps, then, they really do need to be somewhere else. Where we get into trouble is thinking that our brand of Christianity has all the answers for every situation and every person. So as parents and workers we can become God's micro-managers. A sure way to kill the Spirit.

Beyond a certain age, parents should just worry about managing their relationship with their kids, and let all the other stuff go. But I suppose that's easier said than done.